SAINT JULIAN PRESS

Daniel Thomas ~ Poet

Daniel Thomas was born and raised in Minneapolis, Minnesota. He has published poems in many journals, including Southern Poetry Review, Nimrod, Poetry Ireland Review, The Bitter Oleander, Atlanta Review, and many others. He has an MFA in poetry from Seattle Pacific University and has studied literature and film at various universities.

His graduate degree in film led him to Twin Cities Public Television, where he was the video editor of an Emmy Award- winning national PBS series and producer of local documentaries. He went on to become COO of the PBS station. His long career in nonprofit management includes work as an executive director and a chief development officer.

In addition to writing poetry, he plays the guitar and writes music. For six years he served as vice-chair of the American Composers Forum. Dan is the father of three grown children. He and his wife, Ellie, moved to Santa Barbara, California in 2015.

​
---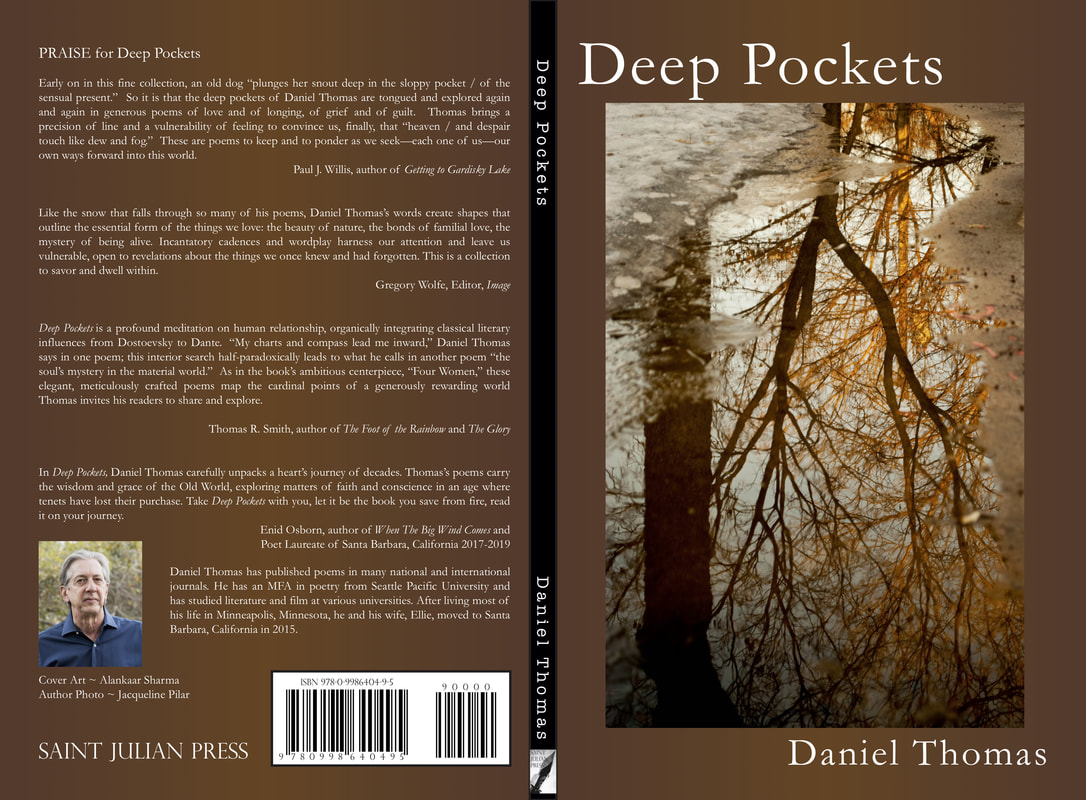 Early on in this fine collection, an old dog "plunges her snout deep in the sloppy pocket / of the sensual present." So it is that the deep pockets of Daniel Thomas are tongued and explored again and again in generous poems of love and of longing, of grief and of guilt. Thomas brings a precision of line and a vulnerability of feeling to convince us, finally, that "heaven / and despair touch like dew and fog." These are poems to keep and to ponder as we seek—each one of us—our own ways forward into this world.

Paul J. Willis, author of Getting to Gardisky Lake
---