SAINT JULIAN PRESS POET
Melissa Studdard - Writer - Poet - English Professor - Editor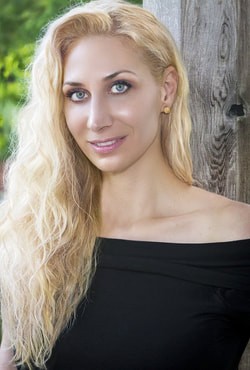 Melissa Stud­dard's
books include the best­selling novel
Six Weeks to Yehi­dah,
its companion jounal,
My Yehidah,
and the interview collection
The Tiferet Talk Interviews
. Since its August 2011 release,
Six Weeks to Yehidah
has been the recipient of many accolades, including the Forward National Literature Award, the Pinnacle Book Achievement Award and
January Magazine's
best children's books. It was also named a finalist for the National Indie Excellence Awards and the Readers Favorite Awards. As well, her poetry, fiction, essays, reviews, and arti­cles have appeared in numer­ous magazines, jour­nals, and antholo­gies. Melissa cur­rently serves as a Reviewer-at-Large for
The National Poetry Review
, an editorial advisor for
The Criterion
, and an edi­tor for
Tiferet Journal,
where she hosts the journal's radio interview program,
Tiferet Talk
. Melissa received her MFA from Sarah Lawrence College and is a professor for the Lone Star College System and a teaching artist for The Rooster Moans Poetry Cooperative.
www.melissastuddard.com
Author of:
Six Weeks to Yehidah - My Yehidah -
The Tiferet Talk Interviews
---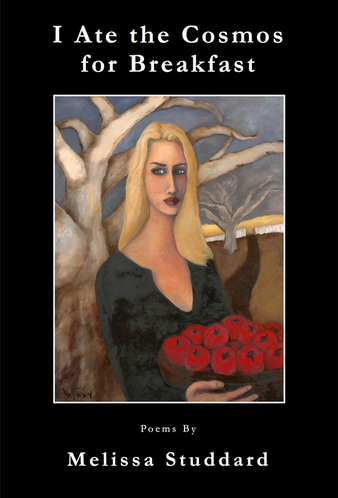 New and Selected Poems by Melissa Studdard
All four of these poems will appear in Melissa Studdard's first poetry collection,
I Ate the Cosmos for Breakfast
, published by Saint Julian Press in September 2014.
Where the Gatekeeper Lives
by Melissa Studdard - Copyright 2013
New poem, first published by Saint Julian Press - January 2014
Poet
(Previously published by Hip Poetry 2012)
A Prayer
(Previously published by Ishaan Literary Review)
You are the Tree of Life
(Previously published byTiferet Journal)
Cover Art: The Bravest Woman Size, 40 x 30
Oil On Canvas by Eric Anfinson. Used by gracious permission of the artist.
www .ericanfinson.com
---