Six Weeks to Yehidah by Melissa Studdard
---
Book Review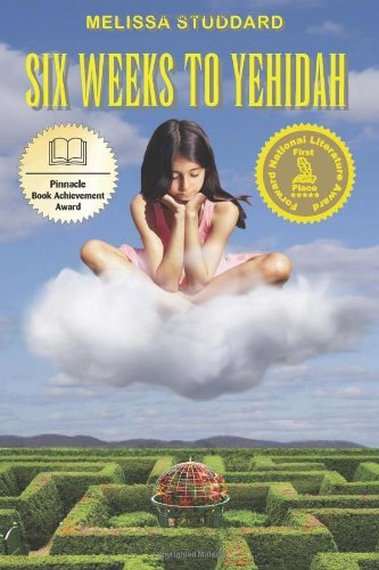 Six Weeks To Yehidah
- reviewed by Ron Starbuck
Six Weeks to Yehidah
, and the story of
Annalise
of the Verdant Hills, is one of those rare books you will always treasure. As you delve fully into the story, dwell within the story beside Annalise as one of her guardian angles, you will experience a quickening of flesh and spirit,
Spiritual Goosebumps
. As Annalise discovers the depths of her being, so will you. As Annalise travels through heaven, so will you. As Annalise begins to awaken to the nature of her truest self, the truth of her life, so will you.
Annalise's story is more than enthralling, it is enlightening, it is your deepest held heart memory awakening to the light of creation itself, wisdom incarnate, words coming alive and giving life. I promise you will not stop reading until the very end. You will want to savor every word, every moment, and every adventure in its deep held wisdom. And you will wish to share the story with others, with your children, grandchildren, and great grandchildren from one generation to the next. Delve deep. Awaken. Be.
"Move over, C.S. Lewis; Melissa Studdard is here! Annalise of the Verdant Hills is one of the most delightful protagonists to skip through the pages of literature since Dorothy landed in Oz. Join Annalise and her two walking, talking wondersheep as they travel to ever more outlandish places and meet outrageous and enlightening folk on their journey to discover interconnectedness in a seemingly disconnected world. Discover with them how just one person can be the start of the change we all strive for. A book for all ages, for all time: wonderful, wacky, and bursting with truth!
Six Weeks to Yehidah, Melissa Studdard's delightful debut novel, is one of the more metaphysical children's stories you will ever read. Bridging imaginary worlds of talking sheep, cloud kingdoms, magic labyrinths and spirit guides, "Yehidah" comes to life in a kaleidoscopic array of color, sound and light.
Listeners young and old alike will be transported via the sentient observations of main character Annalise as she experiences the transcendental metamorphosis of spiritual awareness."
©2011 Melissa Studdard; (P)2013 All Things That Matter Press
Author Interview
---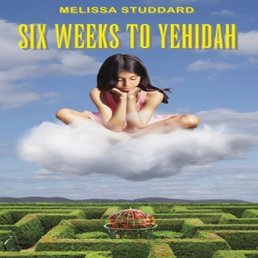 Narrator - Karen Krause


Audible Audio Edition
Listening Length: 4 hours and 57 minutes
Program Type: Audiobook
Version: Unabridged
Publisher: All Things That Matter Press, Inc.
Audible.com Release Date: July 10, 2013
Language: English
ASIN: B00EAV7N2S
"The thing you would notice most was the rain, how the rain fell and fell and never seemed to stop. The sky was constantly swollen with it, then birthing it, swollen, then birthing again, and the hills, like greedy babies, suckled up all that rain. They shone and glistened green as the backs of frogs on bright green lily pads.
Annalise was ten then, old enough that she'd begun thinking about grown up things, like picking her own clothes out for school, yet young enough, still, to indulge in fanciful imaginings of enchanted trees and talking hills. Her best friends were the clouds that canopied her village and the verdant hills that hosted her most precious and outrageous dreams."
"As spunky young Annalise travels from one adventure to another, she learns ancient wisdom traditions and gains deeper and deeper insight into herself and her world. Eventually she must make the most important decision she's ever faced -- whether or not to return to the self she has always known."
Amazon Link
Chapter Four
---
Six Weeks to Yehidah is a book in the spirit of Alice in Wonderland and the Wizard of Oz. It follows Annalise's journey, facing challenges in magical lands, meeting mythical characters, and finding a prize greater than any treasure. A book to be enjoyed by all ages by best-selling author Melissa Studdard.
---
Melissa Stud­dard's
books include the best­selling novel
Six Weeks to Yehi­dah,
its companion jounal,
My Yehidah,
and the interview collection
The Tiferet Talk Interviews
. Since its August 2011 release,
Six Weeks to Yehidah
has been the recipient of many accolades, including the Forward National Literature Award, the Pinnacle Book Achievement Award and
January Magazine's
best children's books. It was also named a finalist for the National Indie Excellence Awards and the Readers Favorite Awards. As well, her poetry, fiction, essays, reviews, and arti­cles have appeared in numer­ous magazines, jour­nals, and antholo­gies. Melissa cur­rently serves as a Reviewer-at-Large for
The National Poetry Review
, an editorial advisor for
The Criterion
, and an edi­tor for
Tiferet Journal,
where she hosts the journal's radio interview program,
Tiferet Talk
. Melissa received her MFA from Sarah Lawrence College and is a professor for the Lone Star College System and a teaching artist for The Rooster Moans Poetry Cooperative.
www.melissastuddard.com
Author of
Six Weeks to Yehidah
and
My Yehidah