Guest Authors & Poets
Peter Shefler -
The Japanese Red Maple III - Seeking Shelter
---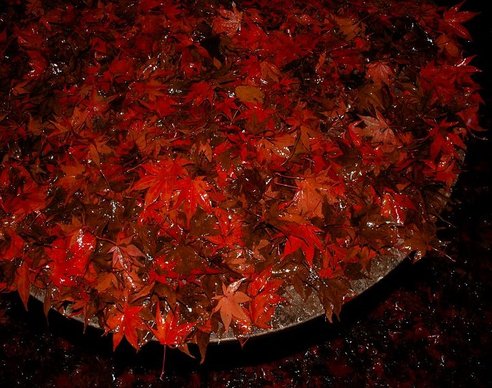 The Japanese Red Maple III - Seeking Shelter
By Peter Shefler
Coming in from the wild
garden, breaking down old stone walls from the still-water;
in the silted clay, finding the Japanese red
maple leaves, pressed and laid flat
as a psalm, like a parchment page
in an unturned book.
And in the cold calm eve,
taking my rest
before the fading
sun, I sat beneath that spreading tree
I planted so long ago-in memories,
its branches bend now
to the weight of dreams unfolded
in those wilted places of the heart
that were never ever
to an endpoint travelled-and so
do I hear your cries; and so can I never
into your chilling distance look.
A glass of tawny port, unsipped,
sits on the round slate table
where you once beside me
sat-regal, winged seeds of crimson fire
and emeralds both, falling
and reflected in your drifting eyes-no,
I cannot send you any more fabled tales
of need cried out, nor in the end,
hear your sad sea-birds calling.
Where your sounding waves
meet my ragged shore-
in the darkening night
when there is but one star
between the weather and the lee,
and no taste of even the slightest sliver
of the huntress' moon, it seems this tree
might both unravel and surround me
like a womb inflorescent, yet in sweetness
succulent and umbilical, we are
grown so close,
and wedded now, you see.
Like thunder, you quiver in my delving roots
unequivocal; like Chiron's arrow poisoned, you echo the self
same twin and clearest arc of flight-yet forever sundered
like the wind-swept leaf,
you are still flickering, bedded
as an ember,
undiminished in my narrow night-you are
still to me as the nearest lighthouse, certain-
and finally,
so formidably bright
and free.
Copyright 2012
Peter Shefler