---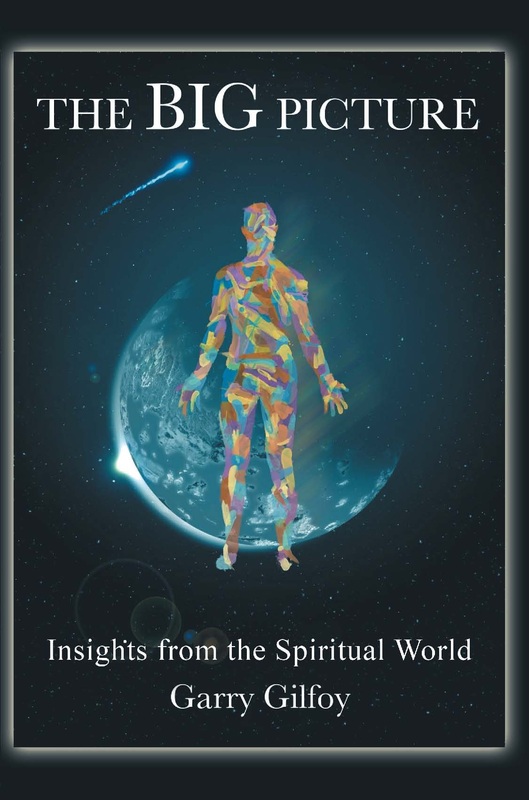 -CHAPTER NINE-
THE WATCHER'S INTERVENTION Keely's story
KEELY BADGER Student
Age 22
The world is a better place for having Keely Badger in it. Her father moved to our area to become part of an executive work team with my partner. We took it upon ourselves to have them around for a couple of meals and introduce them to a few people. I was already in the process of writing this book, and someone asked how it was going, which led to questions about the nature of the book. Unbeknownst to me, Keely's mother, Lane, is a successful book and magazine editor and publisher. She shared a strong interest in the subject matter and a very intense conversation about things spiritual ensued between a few of us. Further down the track she mentioned that their daughter had a very powerful near-death experience only a year before. What an elegant combination of people. Those were early days. As it turns out, our partners made a very effective work team, Lane became an important part of this project, and their daughter
Keely ended up being a subject in the book. Who would have seen all this when dad first applied for a job?
Keely is twenty-two, an age that makes those of us in our middle years not quite sure whether to engage her and her peers as adults, or to treat them respectfully but maybe not with the seriousness they merit. What, after all, can a twenty-two-year-old know about life? Well, it doesn't take long before age distinctions melt away with Keely.
Start a meaningful conversation with her and she is radiant. She has the features of both parents yet what strikes me strongly is how much she looks like a North American Indian. She has dark eyes and straight dark hair, an olive complexion with broad high cheekbones, and straight white teeth.
She is very alert and engaging, very smart and articulate. She's a straight A student at an elite American university, yet with the grounded experience and interests that enable her to mix with anyone. She was an accomplished sportswoman prior to the accident that might have killed her or left her crippled for life. In the end it served to deepen her inner life and complement her studies in Anthropology, with a specific focus on shamanism and the initiation rites of aboriginal peoples throughout the world. Quite a package.
Keely's Story
Keely was born in New England and raised in the Southwest of America. Her early exposure to ideas of spirituality came from her family. Her mother is a publisher of progressive magazines with a passion for the sacred sites of the world and her father is a Waldorf educator credited with founding several schools. With her family she has travelled widely to explore
many ancient spiritual sites and cultures. Keely was raised with openness to the emerging spirituality of America.
From an early age she excelled in everything. A natural leader, she was gifted academically and in sport. She was rarely ill. She was extremely well organized and independent. Things came easily. She was inclined toward justice and advocacy and a career in law. When asked if she had any early spiritual experiences, she told me about her trips to England, Ireland and Wales.
During her two visits to Ireland, Keely became aware of the presence a woman, watching her. She was not quite fully visible yet tangible and real. The presence was always nearby. She was a woman from the past and she stood on the edge of the emerald hills of Ireland. She looked out at Keely with deep and penetrating eyes, as if she was looking through many ages of time to see Keely in the present. A cloak shrouded her body and face.
Keely is certain that this was a vision of herself in a past life.
When she was twenty, Keely's father accepted a job in Australia. Her mother stayed behind while Keely finished her second year of University. When it was clear Australia would be their new home for a time, her parents insisted she accompany them. She wasn't happy about it. She was enrolled at the University of Queensland, but due to the difference in the academic calendar between northern and southern hemispheres, she had several months before she could immerse herself in studies again. She was discontent during this time, not knowing anyone in her new homeland and missing the stimulation and social life of being a University student. Something in Australia just didn't seem to resonate.
The coastal town that they lived in, Byron Bay, is an odd mix of old and new cultures. It is now an expensive up-market tourist area because of the great climate, the natural beauty of the coast with the lush hills behind, and great surfing beaches. These same features have always been an attraction for footloose young people with their partying lifestyles, often lubricated by alcohol and drugs. Although this was Keely's age group, it wasn't her scene.
The only light in her life was a man who worked at a café where she would venture regularly. She felt an unusual sense of familiarity with him, like he was a brother. She also sensed a deep sadness about him, as if he was alone and waiting for something. His name was Liam and he became a significant figure in the events that would soon unfold.
In the short time remaining before moving north to Brisbane for University, when visiting the café she found she was tongue-tied around Liam. The connection between them was stronger than ever, yet uncharacteristically Keely couldn't bring herself to make meaningful conversation with him. Then with the start of University things began to normalize. She was continuing the program she began in the US—law, with strong secondary interest in Anthropology, specifically Aboriginal anthropology, which became as engrossing in Australia as it had been in America.
Keely would drive south to Byron Bay on weekends and would always make sure she saw Liam at the café. And then one time he was no longer there. And again on the next visit home. She asked her mother if she knew where he'd gone, but she didn't. Keely spent that week up in Brisbane constantly wondering about Liam, hoping she would see him the following weekend when she planned to return.
Before reaching Byron Bay on that return trip, she stopped at a roadside rest area on her way back down the coast.
When she did so, she had a peculiar and disturbing image of a car accident. She was standing in front of the café where Liam worked, but before entering she was struck by a vivid scene occurring somewhere else through time and space. There was a person in a car who needed saving and Keely felt called to speed through time and intercept the accident. As she was processing this event in her inner sight, she could feel Liam watch her in this powerful moment, making an urgent gasping sound as his head swung purposefully to one side.
This vision made no sense to Keely, but it did create a sense of foreboding. As always Keely stopped at the café on her way home, hoping to see Liam, thinking perhaps he had returned from vacation or perhaps from illness. But nothing.
Arriving home, Keely's mother broke the news that Liam had died from a heart aneurism. Keely fell to the floor devastated. She grieved for this man that she felt so bonded with, yet whom she hardly knew. While she didn't understand their connection, she deeply felt his loss. At the same time she was aware that whatever stood in the way of them developing a fuller relationship was somewhat of a blessing. She and her mother performed a Blessing Way ceremony for Liam, and Keely tried not to think too strongly about him so he could move on from life more easily and she could continue to build her new life.
Back at University she was gradually meeting a few people. She had an offer to join a woman's soccer team, a sport she excelled at in the USA. Life was bland still, but moving along. Keely spent all her time in her apartment near University. This was certainly no great start to her new life in Australia but she was in a better place mentally than where she had been months earlier.
Only a few weeks later she was again heading back home for the weekend. It was dark. Approaching home she missed her Byron Bay turnoff from the highway. She clearly recalls mentally registering it just beforehand. Furthermore, it was a turn she had done so often and it was very obvious, there being a long steep hill immediately after the turnoff. But she missed it.
So she had to continue up the long hill before she could turn around. She describes an odd feeling of being 'dragged' up the hill. At the top she had very clear night vision for turning around. The only car lights visible were a long way off. Keely made her turn, speeding up to be safe in crossing the road to start her way down the hill again. Suddenly, a car going over 100 km/hour smashed into her.
Keely moved in and out of consciousness. She was pinned down from the right side door by the heavy metal of the car. She was crushed. Her most urgent problem was that she was being suffocated by her seatbelt. Luckily the first man on the scene had a box cutter to free her so that she could breathe again. Once the emergency services team arrived it took another forty minutes to cut Keely out from the wreckage. Her car was so smashed that the police later said that they could not imagine that anyone could have survived in such a small space.
She was aware of a policewoman who stroked her arm through this whole ordeal. This was instrumental in keeping her present, moving between pain and unconsciousness. Finally an emergency helicopter rushed her to the nearest hospital.
Keely had a great deal of internal bleeding, but the most debilitating injury was a pelvis shattered into 13 pieces, and the most immediate worry was a punctured lung on the left side. Police went to the house of Keely's parents, sombre and doubtful that Keely would survive. While they were making the dark and rainy drive to Lismore Base hospital, her parents were called as a matter of urgency and told Keely might not survive. She woke up in hospital to their worried voices on the phone. She remembers being temporarily totally coherent as she reassured them she would be okay.
In the days to come Keely was transferred to a private hospital in Brisbane. Her parents spent a great deal of time with her. It was during this time that she had a sudden shift in awareness which revealed to her the powerful events that had unfolded on the spiritual plane during her accident.
Keely had a flashback to the accident. In it she saw a man in a blue hooded cloak at the top of the long hill, watching as her car approached. This man had the same feeling of familiarity as Liam. He saw what was going to happen to Keely and quickly turned to the left, looking out over the rolling green hills of Byron to the sea, and with a particular gesture and a gasp, called out in desperation for someone or something to intervene. The gesture she witnessed was the same as in her rest stop vision of Liam. Just as she was about to be hit, another figure in a cloak morphed into the passenger seat of the car, outstretched their cloaked hand across Keely and onto the oncoming car to shield her from the impact and brace her from the tremendous force. This was why she survived. This was the invisible reality behind the external events of that evening.
Lying flat in hospital for two weeks to stabilize before surgery could be performed, Keely was warned she could not expect to walk again. When surgery day finally came, just as Keely was being prepped, the doctor came in to say he didn't feel
comfortable with the surgery, and he needed to call in another colleague to aid him. Another week was needed for Keely to get stronger. Finally, Keely went in for risky and newly developed sports medicine surgery, ultimately requiring five blood transfusions and eight hours of work. Keely came through it, though weak and in great pain.
She was told that she would be in hospital for another month while she recovered, but she worked hard and was out in one and a half weeks in a wheelchair. Nine more months of recuperation was called for and best-case scenario would entail a cane and a limp. She shocked doctors by progressing fast. She was determined to walk into an appointment just two months later unaided, which she achieved through her determination and a physiotherapist who was willing to push her.
Keely returned to San Diego to finish University, where she also completed her recovery. She got straight A's in her studies and made a name for herself doing research for her professors. She still has occasional pain in her pelvis and can no longer play sports, but otherwise has felt great. She's been happier than before the accident when she'd always had somewhat of a melancholy streak. She recognizes she has matured a great deal in that time.
Coming in to her own power is how she sums up her ordeal, just as aboriginal rites of initiation accomplished for their young people. "When people hear of my story they always say the same thing. That I was spared so that I can go on and do great work in my life. I have always felt this calling, but needed this initiation to give me the strength to do it."
She describes her post-recovery experience as one of 'living on two levels'. In addition to the daily life lived, she feels she is now less connected to her emotions and plays the role of 'witness' to the life being lived.
During her critical injury time, she was aware of wanting to go with Liam, but she was not permitted to go because she has a role to play. She is convinced that she will do what she has come to earth to do.
Post-script
Keely has gained a great deal from her experiences. She no longer cringes when her mother talks about her spirit guides, for example. What's more, she knows what this means. Whatever Liam's role was in life, he became a guide, the one she called the watcher. A year later she still feels the watcher is present, but is no longer Liam. Someone else has taken this role and left Liam to move on. From the scenario that unfolded, Keely understood it took someone more advanced than Liam to halt the impact of the accident, and that's why he needed to call in someone else. She had a clear recognition of the identical gestures of her earlier vision of Liam at the roadside stop and the one he used to bring the stronger guide in to help.
Another thing Keely is keen to share is the power of prayer circles, which had a role in her healing. When her family left Arizona for Australia, her mother donated a beautiful and valuable antique statue of Quan Kin to a Tibetan Buddhist spiritual leader in India who had an orphanage and school. This was done through a local woman whom the family knew. When word of Keely's accident got around, this woman contacted the Buddhist Rinpoche lama. He received the message on his way to a funeral where two thousand lamas were in attendance. Keely's name was brought into a healing circle of this gathering. Within a day the puncture in her lung had completely healed, with before and after X-rays as evidence.
Keely had always had a sense of destiny and some work she came to earth to do. Since her accident this is even more acute. She believes the inexplicable missing of her turnoff and this impression of being 'dragged up' the hill for an impending accident, are an indication that there are other forces at work, which would thwart her purpose. This was why Liam was watching over her. He is part of this destiny.
Given her many natural gifts and talents, now coupled with her spiritual insights and experience, it is easy to imagine that Keely will make her mark.