Guest Author
Melissa Studdard - Writer, Poet, Professor, Editor and Tiferet Talk Show Host

---
Where the Gatekeeper Lives
---
Inside you, there's a gatekeeper with all the keys.
There's a summer morning
shaped like a woman's throat.
There's something you wanted
to say:
that to unlock suffering
is to acknowledge
death,
that death is the color of deep waters, of miso
and seaweed, of eyes dilated by love.
Inside you, a cactus
bursts with a thousand golden fruits.
The gatekeeper opens a lock,
peels a rind.
There are so many things you want
to do.
You're a bloom of bones
and sacred blood. You're the one whose sleep
throws itself into rivers,
waiting to be born,
the one whose fear scales mountains
when it could be picking locks.
Inside you, there's a shipwreck,
and there are survivors
swimming towards the shore.
Inside you, there's a gatekeeper
still trying
to open the doors.


Where the Gate Keeper Lives by Melissa Studdard - Copyright 2014
New poem, first published here on Saint Julian Press - January 2014


---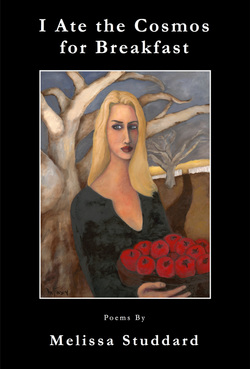 Poems are from a new collection of poetry, I Ate the Cosmos for Breakfast, written by Melissa Studdard, which will be published in the fall of 2014 by Saint Julian Press.

---
---
---